Refreshing Touch Painting, Inc. is a locally owned and operated business committed to serving the painting and finishing needs of our customers.
We offer years of experience in residential, commercial and light industrial interior and exterior painting. We also offer service in wall covering and installation. We are prompt to provide high quality service in a timely manner.
Our Mission:
The mission of Refreshing Touch is to instill quality and integrity in the painting industry. We pledge to provide quality work in a timely manner at a competitive price. We are focused to conduct ourselves in a professional manner at all times to all persons.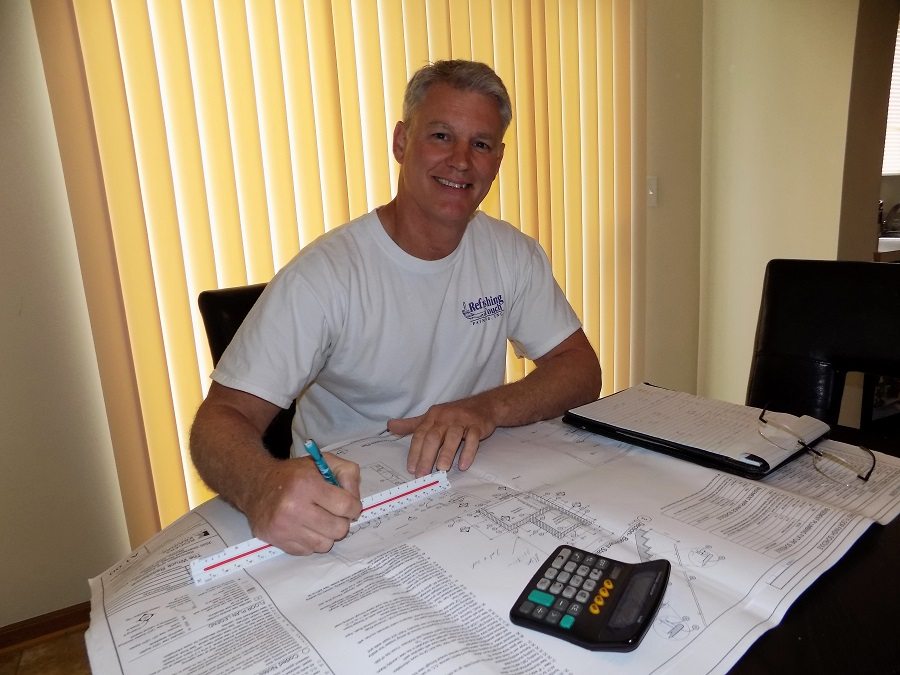 Dave Minturn
Owner/ Estimator/ Painter
Dave is the owner of Refreshing Touch Painting, Inc. He likes gathering with family and friends, doing community work and four wheeling with his grandkids. As an involved member of the community, he is dedicated to working hard and making a positive impact on those around him. His success stems for his 34 years of experience. He started the company 16 years ago, driven by a keen understanding of client needs and a drive to not only meet client expectations, but to exceed them!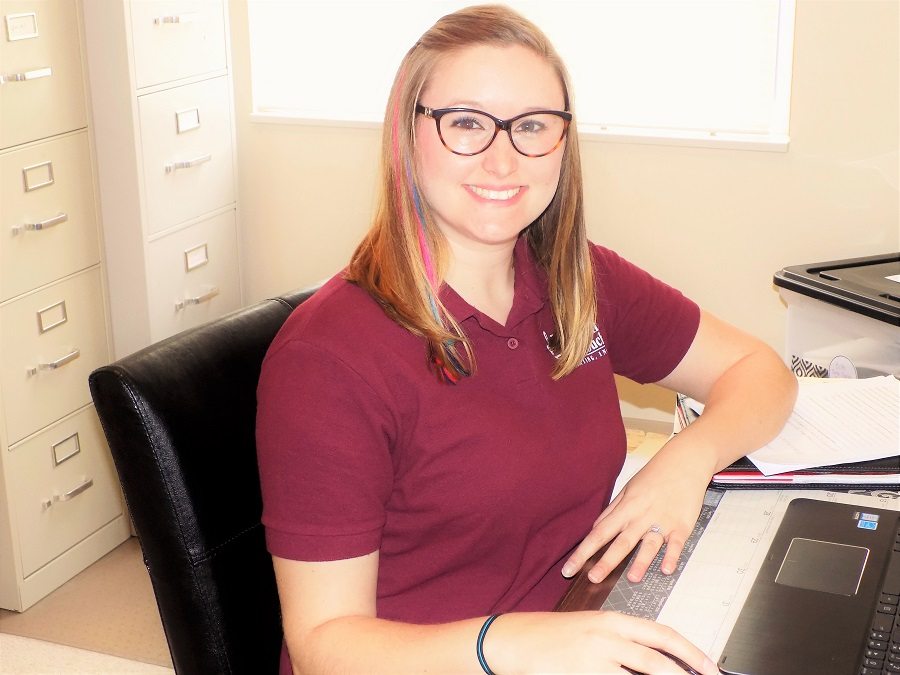 Brittany Sigler
Secretary/ Accountant
In her free time, Brittany enjoys friends, movies and spending time outdoors. Newly married, Brittany looks forward to building a bright future. She has been with the company for 5 months and is eager to learn all she can and grow with the company. With excellent customer relation skills, she makes a great addition to the team.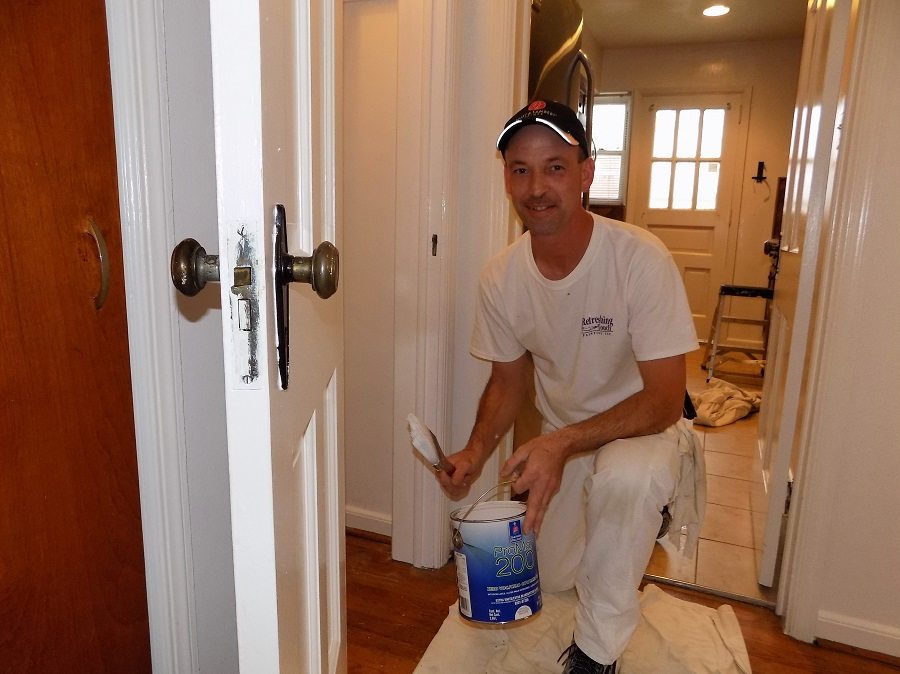 Mike Minturn
Trusted Subcontractor/ Painter
Mike is an outdoorsman with a passion for sports, cars and family. Outside of work Mike enjoys getting sunshine, watching NASCAR and rooting for his favorite teams. With 2 years with the company and over 25 years in painting experience, Mike shows off his craft and workmanship in every project.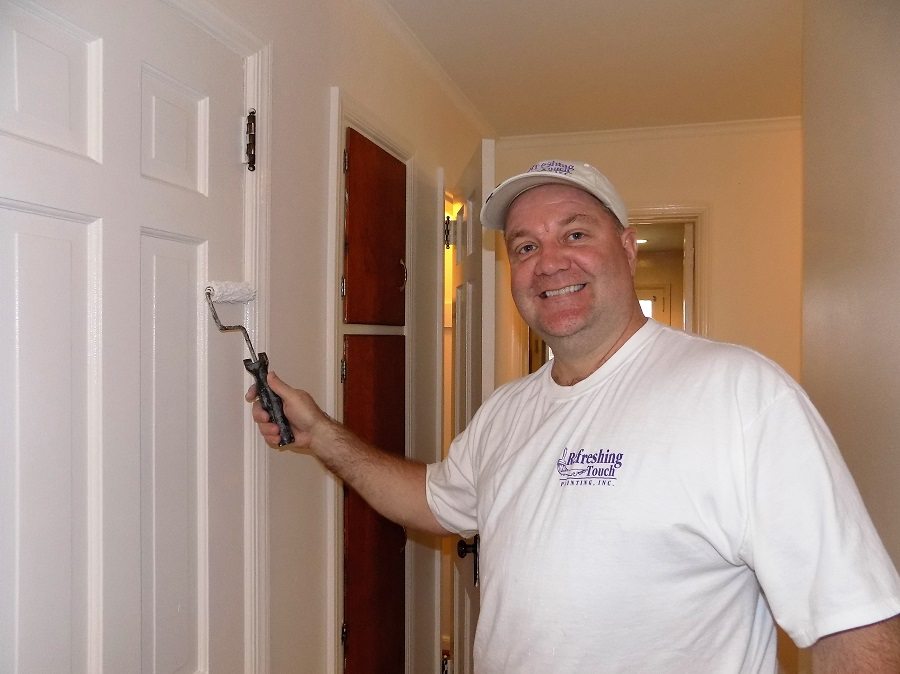 Eric Keller
Foreman/ Painter
Eric likes being outdoors, fellowship with friends and family and volunteering in the community. He has been married 8 years and the proud uncle to many nieces and nephews!  A perfectionist and artisan with 11 years of experience, he is dedicated to doing his best from start to finish. Always prepared, Eric is the man with the plan.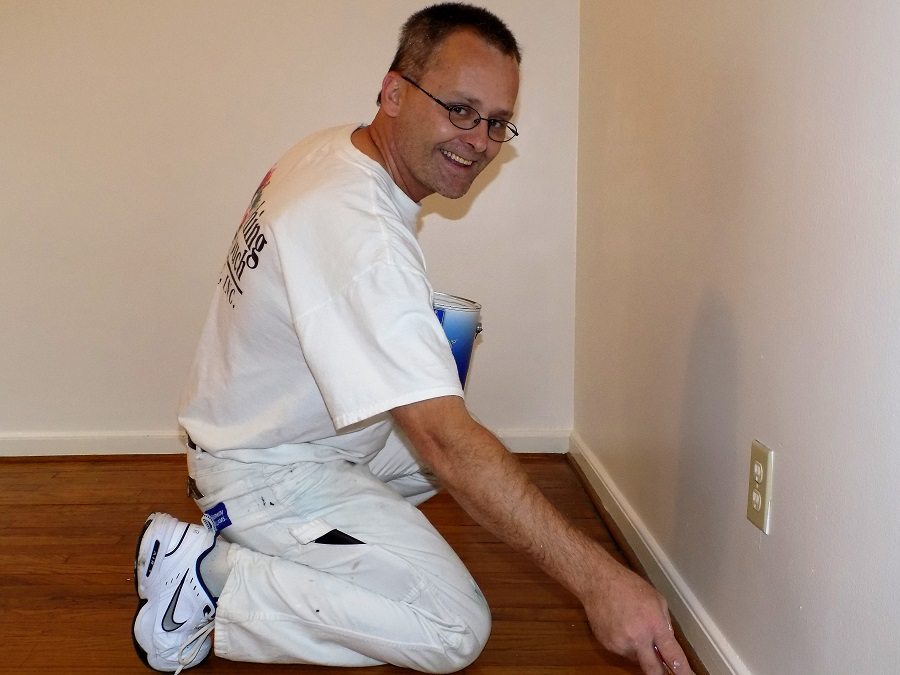 Riley Minturn
Painter
Aside from working hard, Riley spends most of his time with his family. With 20 years of experience and 15 years at the company, Riley prides himself on customer care and bringing an upbeat energy to each job he does. With skills, dedication and a positive attitude, Riley helps bring fun into every project.